What Can I Use Precast Pole Bases For?
---
IN THIS VIDEO
If you're building concrete foundations, you need to watch this video because we have a product that can speed up your installation time so you can finish the job on time and on budget.
Pole Base has a TON of different dimensions, bolt configurations, conduit templates, and rebar cage options to allow you to do anything traditional concrete piers can - but FASTER.
The most common use for Pole Base is for light pole bases in streetscapes and parking lots. Here you can see a round unit with a junction box to allow contractors to add in different voltages or charging stations within the unit.
Unique shape and texture options are available for most any of these foundation applications, just be sure to contact your local manufacturer to see what's available in your neck of the woods!
Signage foundations are another great application for Pole Base because the bolt configurations for signs are often VERY similar to the bolts on light pole bases on the SAME SITE.
The bases look great whether they are above grade or below grade. The signs can even be embedded within the unit itself!
Pole Base can also be used for taxiway bases. You know those little foot tall lights that line the runways at airports? Each of them has a 24 inch (.6 meter) diameter foundation with an embedded light canister. Pole Base can be installed in as little as 30 minutes while a cast-in-place option could take hours.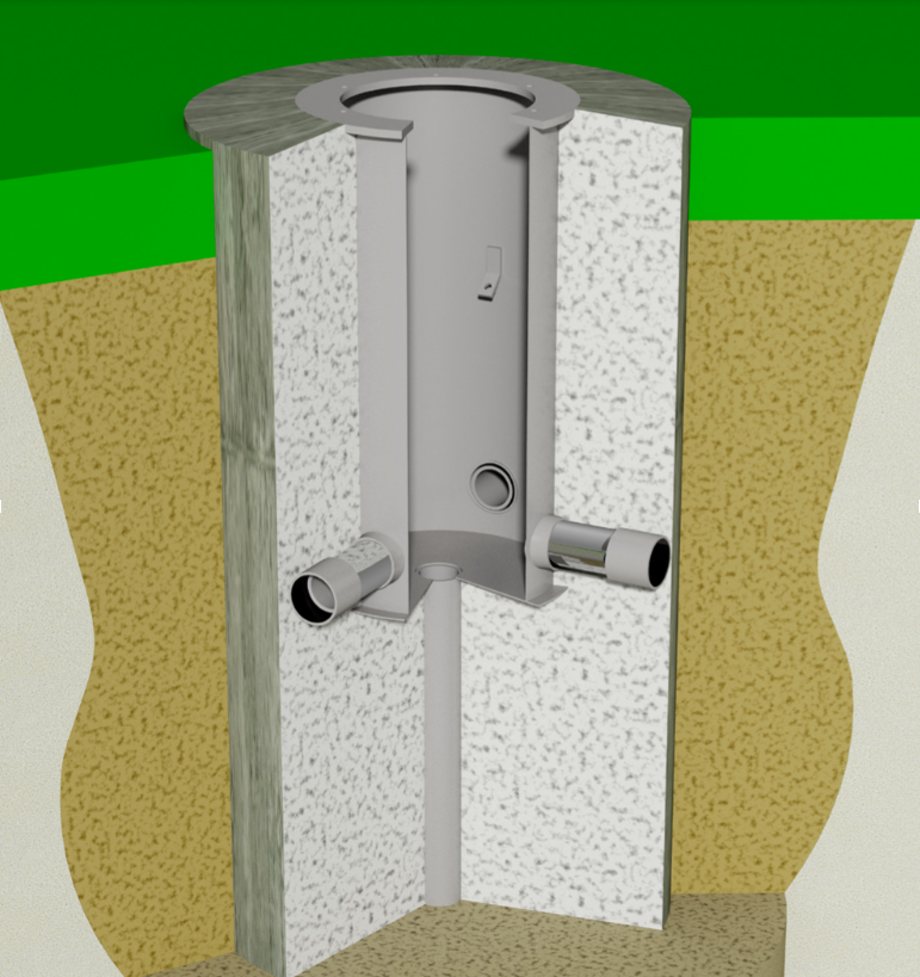 And since many of these installations happen at night when the runways are shut down with no planes landing, the contractors don't have to call ready mix concrete trucks to site at 3 AM at exorbitant rates because Pole Base is already cured and ready to install.
Pole Base columns and pillars are great for residential applications and can be set in a matter of minutes instead of tasking multiple masons with pouring a foundation, letting it dry, mortaring up cinder blocks, letting it cure, and then going to lick and stick some stone on before hoisting a cap on top. You can get the same look in minutes for a smaller price tag with Pole Base.
There are a TON of other foundation applications Pole Base can be used for. Pipe foundations for power plants and breweries, solar panel foundations, and flag pole bases are just a few options that you might find on-site.
When you're designing or installing foundations on your next project, contact your local Pole Base manufacturer!
Let's work together and change the world in concrete ways. Get a quote on your next project here.
Or - are you interested in providing Pole Base precast options in your area? Learn what it takes to become a Pole Base manufacturer here!